CASCADIA 2023
The Education you need
to Choose Your Path Forward
There are many paths we can take to get back to business in 2023.
When you attend Cascadia Educational Conference,  March 5-7, 2023, you will gain the tools, insights,
and connections you need to move towards exceeding expectations in a new paradigm. 
Join us to experience quality education from leading experts, peers, and thought leaders!
Choose the perfect package
Open to MPI members and non-members alike, we invite you to find the conference package that is perfect for you.

Online Registration is Closed
PLANNER
PACKAGES
20+ Years of Planner Approved and Trusted Education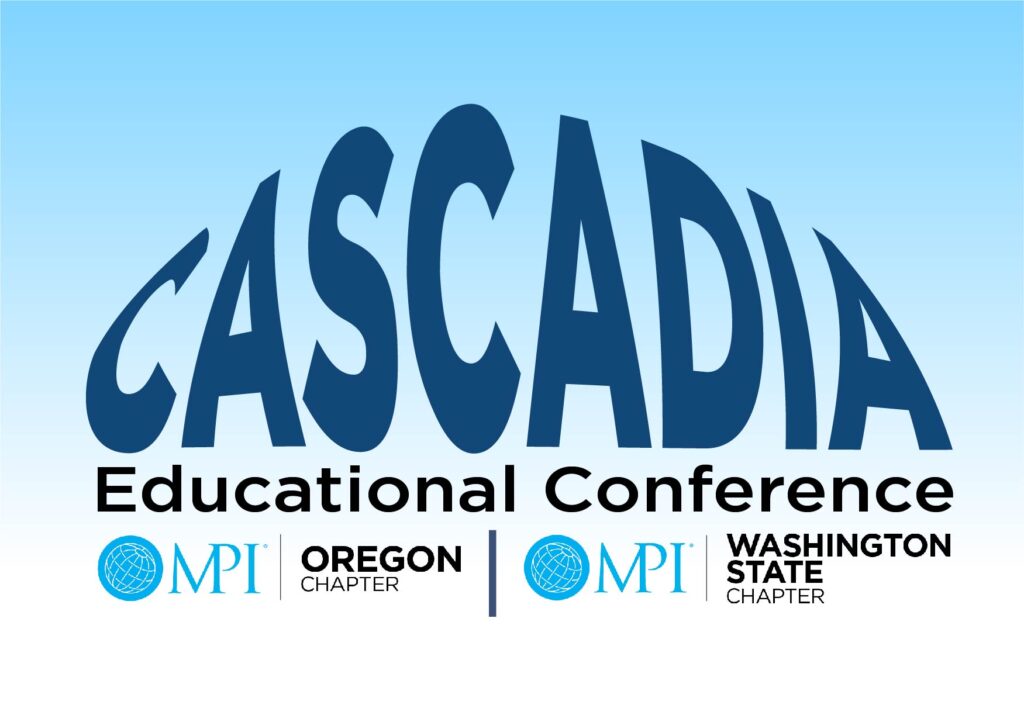 The MPI Cascadia Educational Conference (CEC) is a joint regional conference for the Oregon and Washington State Chapters of Meeting Professionals International.
Cascadia features educational breakouts, motivating keynotes, and opportunities for meeting planners and suppliers to network and connect in the hosted buyer program and the trade show. CEC is a two and a half-days of meetings experience, complete with award-winning industry leaders who strive to show that meetings are more than just an agenda.
Thank You to our 2023 CASCADIA SPONSORS